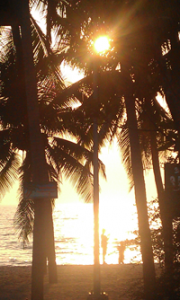 It has been quite some time, since I even put out even a top-five all time popular literature list for Eastlit. To make up for that, here is the top thirty of Asian popular literature that has appeared in Eastlit since our first issue. This still happens to be one of the most requested posts on Eastlit.
In this list apart from fiction and poetry, it is also good to see non-fiction and artwork. Diversity was always one of the first aims when Bryn and I launched the journal back in late 2012.
OK that is enough from me, so here it is:
The All-Time Asian Popular Literature List
Ishinomaki by Cesar Polvorosa Jr.
A Veil of Silk by Jared Angel.
Going Back to Emerald Hill by Chew Yi Wei.
Smoke and Mirrors by Sayantan Ghosh.
Why I Write by Qui-Phiet Tran.
The Foreign Man Is Prepared to Take Everything in His Stride by Connla Stokes
The Puppet Tree Illustration by Vasan Sitthiket.
The Puppet Tree by Andrew J. West.
The Bicentennial by Cesar Polvorosa Jr.
Bluebird Island by Pauline Lacanilao.
A Descendant of Emperor Shang Tang by Minglu Zeng
Poem by Preeyakit Buranasin.
Day of Valor by Pauline Lacanilao.
One-Day Friends by Ralph Catedral.
A Complete Overhaul by Stephen Jordan.
Still Life and Two Other Poems by Anna Yin.
Family Drama by Juanita Kakoty.
Boxing Day '13 by Hồn Du Mục
Reliving World War II in the Philippines by Carol Colborn
Sentences and Two Other Poems by Henrik Hoeg.
Happy Encounter in a Rainy Christmas Night by Minglu Zeng.
Going Home by Steve Rosse.
377 by Manoj Nair.
The Debt by Kritika Chettri.
The Inherited Journey by Shehzad Ghias Shaikh.
Monkey Business by Ashwin Mudigonda.
Stefan by Manoj Nair.
Gwi'Shin by Todd Sullivan.
The Old Hibachi by Peter Mallett.
Five Poems by Rose Lu.
Congratulations to everyone in the Asian Popular Literature top thirty and of course there are other works of quality throughout that just didn't get read so much. After all we all have different tastes. So why not explore a little.
I hope in the future that Eastlit is able to bring as much interesting poetry, fiction, non-fiction, plays and artwork as in our first 4.5 years.
Other News
After our fifth birthday, we will look at giving Eastlit a new look for the coming years unless of course you the readers tell us that you prefer to stay with our current one!
If you have any suggestions or comments please let the editors know.
Cheers
Graham